Skin, Hair & Nails Advanced Beauty Capsules
An advanced beauty blend for revitalized skin, strong hair and nails†
Description
Natrol® Skin, Hair & Nails is a powerful beauty formula packed with a wealth of beauty enhancing ingredients in one compact package including biotin, lutein, collagen and hyaluronic acid among others to support glowing skin, lustrous hair and stronger nails.†
Vitamin A
Vitamin B
Vitamin C
Vitamin D
Vitamin E
Biotin
Zinc
Collagen
Hyaluronic Acid
Lutein
Alpha Lipoic Acid
See below for complete Supplement Facts
Contains: Soy. NO: Milk, Egg, Fish, Crustacean Shellfish, Tree Nuts, Peanuts, Wheat, Yeast

Natrol® Skin, Hair & Nails is a well-rounded beauty supplement for glowing skin, lustrous hair and stronger nails. The powerful formula includes biotin to help promote the lustrous hair and strong nails associated with health and vitality.†

Clinical strength lutein, when taken daily, has been shown in clinical studies to improve skin elasticity and hydration to keep skin looking younger longer.†


Natrol's strongest beauty formula

10 mg of Lutein clinically shown to improve skin elasticity and hydration†

5000 mcg of Biotin, the "beauty vitamin," supports healthy hair and strong nails for those low in Biotin†

Collagen and Hyaluronic Acid help keep skin firm and hydrated†

ALA and Vitamins A, C, and E help protect against damage from pollution and harmful UV rays†

Vitamin D, B12, B6, minerals like Copper and Zinc, and Horsetail round out this nutrition and beauty benefit†

The science of beauty combined with natural ingredients to keep you looking and feeling your best†

Only one capsule per day

In addition to its beauty enhancing benefits, Natrol® Skin, Hair & Nails offers incredible value, requiring just one capsule per day.†

There are few things as attractive as glowing skin, a radiant complexion and lustrous hair.† Go ahead, nourish your inner beauty with Natrol Skin, Hair & Nails.

Take 1 capsule, one time daily, with a meal. WARNING: Consult your healthcare professional prior to use if you have or suspect a medical condition, are taking prescription drugs, or are pregnant or lactating. During use, advise your medical professional that you are taking Biotin before any laboratory tests.
Made with clean ingredients
*Products may vary
Supplement Facts
Servings Per Container: 60
Vitamin A (as Retinyl Acetate)
Vitamin C (as Ascorbic Acid)
Vitamin E (as Tocopheryl Succinate)
Vitamin B-1 (as Thiamine HCl)
Vitamin B-6 (as Pyridoxine HCl)
Vitamin B-12 (as Cyanocobalamin)
Copper (from Copper Sulfate)
Manganese (from Manganese Carbonate)
Lutein (from Marigold Flowers)
Horsetail Extract (Equistum arvense)
*Daily Value (DV) not established.
Other Ingredients: Rice Powder, Gelatin, Microcrystalline Cellulose, Sodium Alginate, Silicon Dioxide, Gum Arabic, Maltodextrin, Pea Starch, Dicalcium Phosphate, Magnesium Stearate, Hypromellose, Ethylcellulose, Rosemary Extract, Starch, Sucrose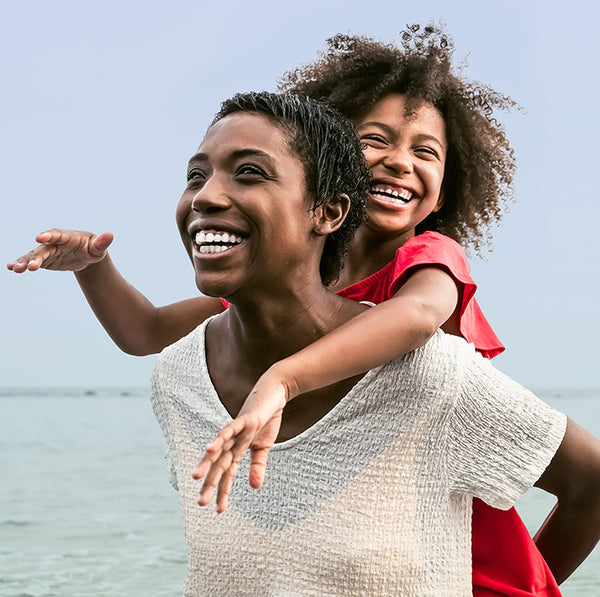 Frequently Asked Questions
In addition to 5000 mcg Biotin, Natrol Skin, Hair & Nails contains 10 mg of Lutein which has been clinically shown to improve skin hydration and elasticity. This powerful formula also contains Alpha Lipoic Acid, Hyaluronic Acid, Collagen and other minerals and vitamins for head-to-toe beauty support. This supplement is tailored to protect against damage caused by pollution and UV rays as well as support hydrated skin, healthy hair, and nails.†
Biotin supports healthy hair and strong nails.†
Lutein is a plant based nutrient found predominantly in green leafy vegetables like spinach and kale. Known for its antioxidant properties, lutein has been linked with protecting the eyes as well as skin.
Only one pill per day with a meal is needed.
This product contains soy.
No, the collagen in the capsule is derived from beef.