Melatonin Gummies - 10mg
Strawberry gummy to fall asleep faster, stay asleep longer†
Description
Fall asleep faster, stay asleep longer with great tasting, strawberry flavored and other natural flavors Melatonin gummy supplements.†

Natrol® Melatonin Gummies are non-GMO, vegetarian and free of gluten, gelatin, synthetic dyes, artificial flavors, sweeteners and preservatives.
Flavor
Strawberry and other natural flavors
Melatonin
See below for complete Supplement Facts
NO ALLERGENS: Milk, Egg, Fish, Crustacean Shellfish, Tree Nuts, Peanuts, Wheat, Soybeans, Sesame.

Natrol Melatonin Gummies are pectin-based, so are less likely to stick to your teeth and to the bottle than standard gelatin gummies.


Fall asleep faster, stay asleep longer†

100% drug-free

Non-GMO

Gelatin-free and vegetarian

No synthetic dyes

No artificial flavors, sweeteners, or preservatives

Strawberry flavor and other natural flavors

10 mg melatonin per serving

Gummies available in 60 count, 90 count, 140 count

Adults, take 2 gummies 30 minutes before bedtime. WARNING: Not intended for individuals under the age of 18 years. This product is not intended to treat insomnia or other sleep disorder. Consult a physician before using this product if taking medication, have any medical condition, are pregnant or lactating, have an autoimmune condition or depressive disorder. Melatonin may cause drowsiness or sleepiness, do not take when driving or operating heavy machinery, or consuming alcohol. If adverse reactions occur, discontinue use. For occasional short-term use only. Use only as directed and do not exceed suggested dose. This product should never substitute healthy sleep practices. KEEP OUT OF REACH OF CHILDREN. STORE IN A COOL, DRY PLACE.
Made with clean ingredients
*Products may vary
Supplement Facts
Servings Per Container: 30/45/70
*Percent Daily Values are based on a 2,000 calorie diet. **Daily Value (DV) not established.
Other Ingredients: Tapioca Syrup, Cane Sugar, Water, Contains 2 percent or less of (Citric Acid, Coconut Oil, Carnauba Wax, Fruit and Vegetable Juice (color), Natural Flavors, Pectin, Sodium Citrate).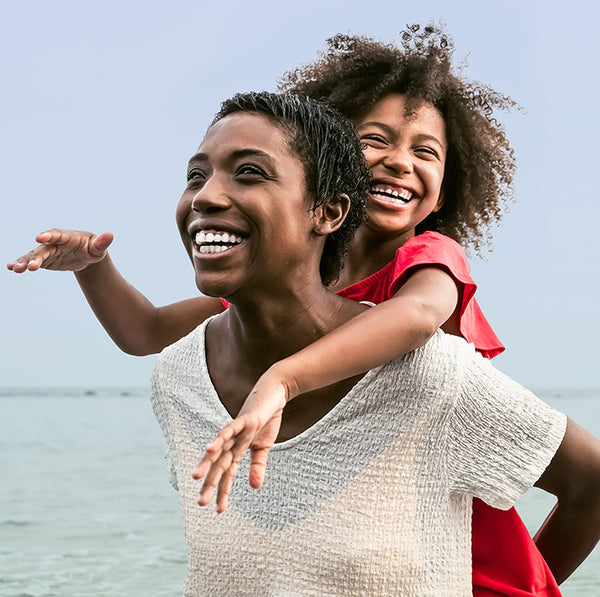 Frequently Asked Questions
Also known as the "sleep hormone," melatonin is a naturally occurring hormone produced by the pineal gland in the brain. It regulates your sleep-wake cycle, telling your body when it's time for sleep.
The most common side effects associated with melatonin include headache, stomach discomfort, morning grogginess, daytime "hangover" or feeling of a "heavy head." If you feel groggy, heavy headed or have a hangover feeling, you are probably taking too much for your body or are taking it too late at night. Give yourself a couple of days off and try a lower milligram.
If you are taking medication, have any medical condition, are pregnant or lactating, have an autoimmune condition or depressive disorder, consult a physician before using this product. Do not take while operating machinery or driving a vehicle. Not for use by children under 4 years of age. Consult a physician before use in children.
Experts indicate that short-term use (i.e., 3 months or less) of melatonin in a daily amount of 10 mg does not raise concern of harm for healthy adults. Long-term use of melatonin requires recommendation and supervision by a health care professional. Individual results will vary using melatonin and sometimes taking less is better.
It is recommended to take melatonin 20-30 minutes before you are planning to go to sleep.
Natrol Melatonin is 100% drug free.
Natrol gummies are manufactured in a Current Good Manufacturing Practice facility (cGMP) using the highest quality standards and in accordance with FDA regulations. Every batch is carefully tested at multiple points throughout the production process to ensure product integrity.
No, the Melatonin gummies do not contain wheat.
Natrol only uses 100% natural sources including cane sugar and tapioca syrup as sweeteners. Natrol gummies are free of artificial sweeteners.
Yes, Natrol Melatonin gummies are gelatin free and vegetarian.
Because we only use natural colors derived from fruit and vegetables, the colors may change over time. This variation in color is natural and will not affect the nutrients which are guaranteed through the expiration date.